Configuration PU - Bonus Cars
2. Installing the bonus cars

To install the official EA downloadable bonus cars (959, 928 GTS, 911 GT2 and 911 GT3) follow the next steps: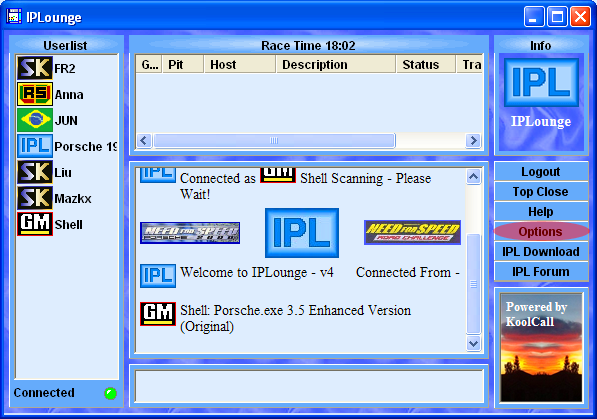 Step 1: Open IPLounge, click on the Options button.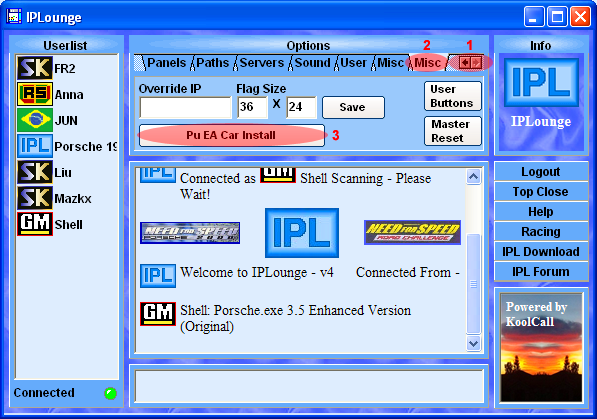 Step 2: Navigate using the top arrows to the last Misc tab, select it then click on the "Pu EA Car Install" button.



You will get the message: EA Extra Cars Installed, a confirmation that the bonus cars are now installed.